Thanks for Subscribing!
Hey there,
Thanks from the bottom of my heart for subscribing to BestFridayDeals.org. We're here to save your hard earned money on Online Shopping by providing you best deals, coupons, and promotional updates.
Best Regards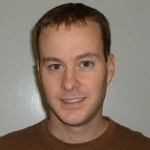 Brian Olvera
Founder, Managing Editor BestFridayDeals.org
Let's Connect: 
Join our Facebook Group: Here we update the best deals of the day, coupons from all the top online retailers. Join it now and save daily.