About BestFridayDeals.org
Hey there,
We're BestFridayDeals.org – a team working day & night to give you the latest deals, coupons, discounts and all types of best deals & sales updates. We're committed to helping you to get the best product at the lowest possible price so that you can save more and more on your favorite products. We also do unbiased product reviews from time to time that we cover in 'Shopping Guides' series.
We've helped more than 200K shoppers this shopping season to grab the best deals available from Black Friday, Cyber Monday, Cyber Week, Green Monday, Pre-Christmas Deals , Amazon 12 Days Of Deals , Best Valentine's Day Gift Ideas & Deals etc. We receive the highest traffic in the Black Friday season.
We daily updates deals and promotions that stores are running so before purchasing anything, do visit our portal so that you don't miss any great deal on your favorite product. We've also started the Best Deals Of the Day thread where you can find every day's best deals, sales, offers & promotion from all the stores, keep checking this page for everyday deals.
Team Behind BestFridayDeals.org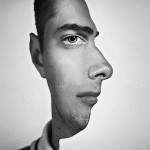 Brian Olvera is the founder and Chief Editor of BestFridayDeals.org. He's in Blogging since 2008 and helping users online through his blogs. When he's not Blogging you can find him taking nature photos.
You can connect with him on Facebook | Pinterest | Twitter | Join Our G+ Community | Join Our Facebook Group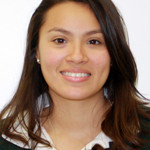 Tanya Harrison is an Enthusiast Writer, Social Media Expert & passionate learner. Before joining us, she used to work as a Freelancer and worked with big brands and helped them to establish online presence.

You can connect with her on Facebook | Pinterest | Twitter |
Disclaimer
BestFridayDeals.org is neither endorsed nor sponsored by any of the stores we cover. All logos and trademarks are the property of the respective trademark owners. We may have an affiliate relationship with some of the stores and the site may get compensated if the consumer chooses to buy the product using the links provided on the site. However, it won't impact the price of the product for the consumer.
Amazon Affiliate Disclaimer
We BestFridayDeals.org are also a participant in the Amazon Services LLC Associates Program, an affiliate advertising program designed to provide a means for us to earn fees by linking to Amazon.com and affiliated sites.
Amazon, Amazon Prime, the Amazon logo and Amazon Prime logo are trademarks of Amazon.com, Inc. or its affiliates.