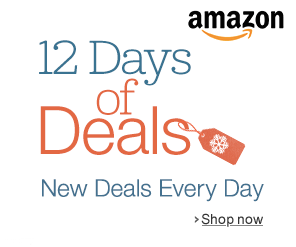 Amazon has started their 12 Days of deals from today that will run till 18 December with new deals every day including sales on electronics, low prices on DVDs, toy and game bargains, and fashionable deals for men, women, kids, and more. Amazon Prime members will get free two-day shipping and non-prime members have to spend $35 or more to get free shipping on orders. Prime members will also get early access to certain deals, which also feature countdowns. So, if you don't have amazon prime membership, we would recommend to give it a free try for 30 days. Yes , you can cancel it anytime.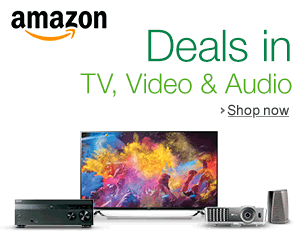 As usual, Amazon is also offering limited time lightening deals updated with every 10 minutes in all categories and items will be available till stock lasts. Keep checking amazon.com/lightening-deals page for all available & upcoming lightening deals. As we always do, we've curated some top deals of amazon 12 days and we'll keep updating this page with new deals every day starting from today. Hey stop, We wants to share something with you, we've helped more than 200K shoppers this shopping season to grab the best deals available from Black Friday, Cyber Monday, Cyber Week & now best deals from amazon 12 days of deals.
We're committed to help you to get the best product at the lowest possible price. We're team working day & night to give you the killer deals, we're updating deals every minute after scanning all the popular stores, so before purchasing anything, do visit our portal so that you don't miss any great deal on your favorite product. We recommend you should bookmark this page for quick access, press ctrl + D to bookmark.
---
Amazon 12 Days Of Deals Themes 2019
Monday, December 4 – DIY
Save up to 35% on Startastic holiday laser lights
Save $150 on the Nebia shower system (that was a smash hit on Kickstarter!)
Tuesday, December 5 – Stylist
Save on festive holiday sweaters
Save on best-selling jewelry
Wednesday, December 6 – Kids
Save up to 50% on select outdoor sports and games
Save on best-selling toys from PJ Masks, Disney, Transformers and more
Save 30% or more on select toys by ECR4Kids
Friday, December 8 – Outdoor
Save 40% on select Ray-Ban sunglasses
Save 20% on select Yakima bike and ski racks
Save 25% on family camping favorites from Coleman
Save 30% on Pelican Elite Coolers
Saturday, December 9 – Chef
Save up to 30% on select holiday kitchen essentials
Sunday, December 10 – Media
Save on best-selling toys from Star Wars
Tuesday, December 12 – Homebody
Save $30 on August Lock Pro + Connect hub bundle
Save 30% on all Philips Hue Starter Kits
Save 20% on select framed artwork and wood murals by Rivet
Save 20% on select framed artwork and wood murals by Stone & Beam
Save more than 20% on TP-Link HS105 smart plug
Save up to 35% on Costa Farms holiday plant
Wednesday, December 13 – Pets
$50 off Petcube Bites HD Pet Camera
Save up to 25% on select dog treats and pet toys including:

Zuke's Z-Filets dog treats
PetSafe Automatic Ball Launcher, tennis ball throwing machine for dogs
Honest Kitchen Pecks Natural Hand-Baked Grain-Free Beef and Blueberry dog treat cookies
SmartyKat Hot Pursuit concealed motion cat toy
Every day of the 12 Days of Deals will feature a new theme, where you will find great savings on toys, anime gifts, fire HD kids edition and more. Each day will feature limited-time sales and specials from across Amazon. Here are some of the best deals of today's theme.
Jump Sections:
→ Deal Of the Day/Gold Box Deal Of Today
→ Best Lightening Deals Of Today
→ Best Lightning Deals in Fashion, Beauty, Clothes, Shoes & Watches.
→ Today's Heavy Discount on Different Categories.

→ Best Lightening Deals In Electronics, TVs, Video & Audio, Movies.
→ Best Lightening Deals In Home, Kitchen & Garden.
→ Best Lightning Deals in Toys, Games & Video Games
→ Best Lightning Deals in Computers & Accessories, Cameras & Other Tech Deals.
→ Best Lightning Deals in Smartphones & Accessories Deals
→ Try Amazon Prime & get great deals.

→ FREE Try Amazon Student for 6 months
→ FREE Try 'Amazon mom' for 30 Days.
Amazon 12 Days of Deals Live, Here Are Best Sales & Deals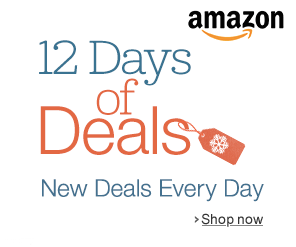 Amazon 12 Days Of Best Deals
---
Updated: Amazon Best Sales & Deals
Today's theme is 'Deals for the kids', Amazon is having great deals on gift items and in categories like tablets, watches, fashion & more. Head to amazon.com/12-days-of-deals to check out all today's available & upcoming deals in 'Gift Accessories' theme. Here we've handpicked some deals from Amazon today's theme. We've included Deals of the day, Gold Box Deals & even best of lightning deals.
Deal Of The Day Or Gold Box Deals from Amazon's 12 Days of Deals [These deals are Valid Only For Today, or While Supplies lasts]
Gold Deals Of The Day In 'Gift Accessories' theme –

Are you an Amazon Prime Customer? If not, you're missing a lot. Amazon is offering best deals & services for its Amazon Prime Customers. By joining Amazon Prime today, you can get FREE shipping on millions of items, instant streaming of thousands of movies & TV shows, Unlimited Premium access to over million songs, FREE unlimited Photo Storage in Amazon Cloud Drive (My favorite, Amazon cloud is 100% secure don't consider it as APPLE iCloud here :D), read FREE books each month and you'll be having 30 minutes early access to Amazon's Lightening deals before non-prime members. So, it's totally worthy to join it, click here to get more details about Amazon Prime. Update 1 : Amazon is offering 50% off 1 item When you try Amazon Prime Use coupon code "PRIMESNS" and your selected items will be 50% OFF. (You can choose any item) [Don't Miss this!] Update 1.1: Give the Gift of Prime: 1-yr. membership for $99 with no auto-renewal.
---
Are you a student? Well, this can excite you. Amazon student is an excellent program for students with tons of amazing services and deals. Amazon student members will get FREE two-day shipping, exclusive deals & coupons, access to unlimited photo-storage & more. And as usual, if you do not satisfy with the service, you can cancel it anytime in 6 months. And one more benefit here, if you wants to go with service after your 6 months trial, you'll get direct 50% OFF on your Prime Subscription. So, it's not bad, we recommend you should start your FREE trial.
---
'Amazon mom' is the e-commerce giant's new membership programs for moms out there. However, anyone can join it, whether you're you're a mom, dad, grandparent, or caretaker. 'Amazon mom' members will have exclusive coupons in Baby & Child Care, Health & Personal Care; 20% OFF on diapers full year, free two-day shipping, 15% OFF on eligible items on your Baby Registry, Unlimited music, and video streaming. So, as we can see there are lot of benefits for moms to join this membership.
Wants to try 'Amazon mom'? You're lucky, you can try it FREE for 30 days. And if you don't find it worthy you can cancel your subscription anytime.
Note: Amazon Prime members will not get this FREE trial. However, ladies, if you're interested you can try it on your husband name
---
Pre-Orders
The product will be released on January 1, 2015, and is exclusive on Amazon.com. We've been seeing a lot of buzz of this camera. Don't forget to check out its features, Its amazing!
[asa]B00QFVKXIC[/asa]
---
Don't Want To Miss Any Christmas Deal?
---
We're updating this page with new 12 days of deals, keep checking amazon.com/12-days-of-deals for all available & upcoming lightning deals & more. Don't forget to share this page with your friends & families using social sharing buttons below, you can tag your friends on below Facebook comments to let them know & even share this on Whatsapp by accessing this page in your iPhone & iOS devices, just tap 'Share Via Whatsapp' button at the bottom to share it with your Whatsapp contacts. Happy Shopping 🙂