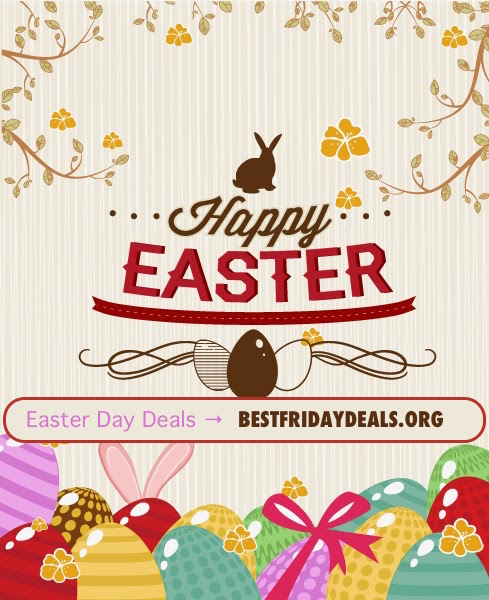 This year Easter is on March 27th and that is not even a week away. Known as resurrection or Pasche in many religions, it is a day when all followers of Christianity celebrate the ascension of Christ into heaven.  It is marked by various pagan and folk customs and traditions which include Easter eggs, bunnies, baskets and candy. Another important aspect of this holiday is that family members exchange gifts with one another. During this time the market is flooded with a plethora of deals and coupons on different types of eggs and buyers often find themselves in a dilemma over which one to choose. As per the previous year's statistics, people in the US spend approximately $16.4 billion goodies like marshmallow peeps, Multi-coloured plastic eggs, clothes, candy, holiday meals, greeting cards, decorations etc.  Almost 87% Americans buy candy for Easter and 86% spend their money on some tasty holiday food. The following graph by Statista.com shows the results of a survey among people in the United States on the amount of money they are planning to spend on the following items for the 2015 Easter holidays. 
 Easter Sunday 2016 : Deals, Offers, Coupons and Freebies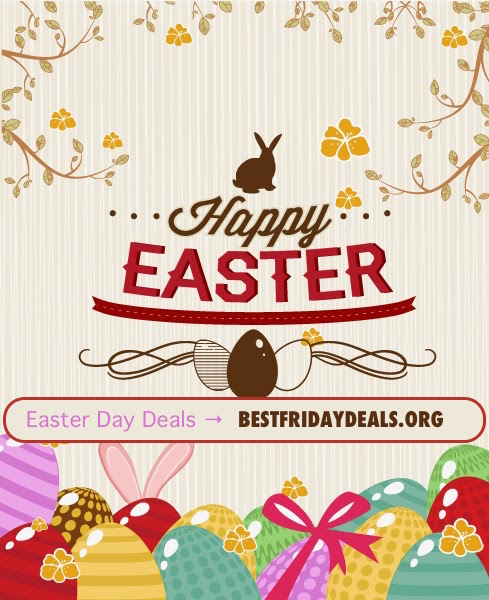 During the Easter weekend, people can avail various deals, offers and freebies offered by different sites and save up to 85% off. One of the hottest selling Easter break deals is offered by SuperBreak which is offering weekend getaways to some of the top destinations in UK and Europe. The deals include tickets to Legoland, a night at the O2 Arena and various other exciting offers like a family break to Chester Zoo. As far as clothing is concerned, American Eagle Outfitters is offering an extra 50% off Clearance, JC Penny is offering coupons up to 70% off Pre- Easter sales and an extra 15% off. Kate Spade, one of the most popular brands for teenage clothing is offering coupons for up to 75% off on surprise sale. Best buy is also offering various exciting deals like up to 25% off on select HD TVs, up to $150 off on select Surface 3 and Surface Pro 4, $100 off on Apple watches etc. Amazon is offering flat 50% OFF Clothing for all, you can check all Amazon Easter Day deals on this page. We've covered some more Amazon deals and coupons for Easter Day at the last of article.
Tesco is hosting two eggs for £2 on selected small branded boxes which include Rolo, Dairy Milk, Malteaser and Kit Kat Chunky. Another amazing deal in the chocolate department is brought by Thornton with five for £15on small eggs of luxury smooth chocolate, five for £20on large eggs and £ 5 off when one spends £25 or more via a code. If you are looking for some super exciting freebies, head to Ghirardelli.com and find the hidden eggs, add it to your basket and you might unlock a 20% discount on an order of $50 or more, on the Popcorn Factory, you can save 20% on Easter gifts by availing a coupon. This year Sbarro has come up with a unique idea where if you show a picture of your kid with an Easter bunny, your child can get a free slice of New-York style pizza. At Bath &Body Works, save 20% off entire online order with a code. Thus this year is full of exciting offers online and we have handpicked a few from Amazon, Walmart and Target.
Easter 2016 deals from Amazon
Amazon has created a different section by the name of 'Easter Shop' wherein the customer can shop to his heart's content on gifts for all his near and dear ones. Some of the most popular deals include a flat 50% off on cute Easter bunny outfits, personalised Easter gifts including seersucker large fabric tote at $24.99, personalized elephant ballerina jewellery box at $27.99 and other items such as toys & games and other office products. Click here for the complete Easter Sunday Best Deals and discounts at amazon.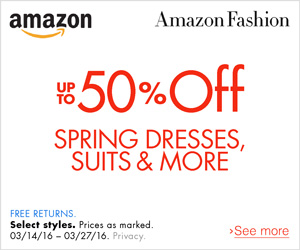 Best Amazon Lightning Deals
Easter 2016 deals from Walmart
At Walmart shop for low prices for candy, baby and kid's clothing, Easter baskets, party décor, photo frames and other toys. Walmart is also offering special discounts on Easter movies like The Bible: The Epic Mini Series for $19.96 only, Son of God for $7.50, Chronicles of Narnia for $19.96, Bible Secret Revelations only for $5.00, Noah and the Great Arc for $5.00 and  The Gospel of John $7.50. Walmart offers free shipping on orders over $50 and a free store pickup and so a customer can easily just jump into these exciting offers and spend Easter watching these movies together as a family. Check Baby Value Bundles On Sale at Walmart.
Easter 2016 deals from Target
The most overwhelming offer on Target is a free $5 gift card when you spend $25 on Easter baskets, eggs and more. It is also offering free shipping on orders of $25 and free returns on every order. At Target, you also have a chance to save $1 when you buy 2 bags of chocolates with a promo code. There is also 50% off on shoes and accessories for women and up to 20% off on dining, entertaining and kitchen items. You have a chance to win a free gift card of $10 when you spend $50 on foods and beverages. Here are the links to redeem Target Coupons.

As there's still time for Easter Sunday 2016, so retailer and e-retailers are yet to roll the Easter deals so our team will keep scanning and We'll post best deals here, so keep checking this page or better stay subscribed to our newsletter so you don't miss anything.