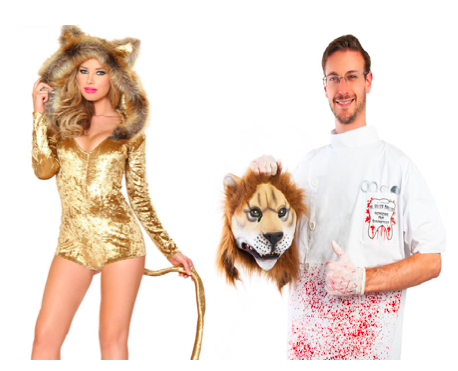 As the days get closer to Halloween, you might have at least some ideas about what to be for Halloween this year or at least you might have decided about the character to dress like. There will not be any need to tell you that this is the right time to show your creativity. But, it can also be a time for insensitivity as well, particularly when you opt for offensive costumes. Every year, without fail, people wear Halloween costumes that cause controversies and a lot of voices are raised against them for choosing such a costume.
Like many other people, when you are asked the question what means Halloween for you, the answer you will give is, of course, it is the day to show my creativity to my friends and relatives. Even though this is true, you should try not to get into controversies for wearing an offensive costume. You should never turn Halloween religious and should not choose a costume that denotes any religion or racism.
Also, Check > Star Wars Halloween Costumes
In the process of deciding what Halloween costume are you going to wear, more than knowing what to wear, it is important to know what not to wear, such that you will not end up with controversies after joyful celebration on this year. Many people end up wearing offensive costumes due to their thought that they want to show themselves as funny individuals. Regardless of whether it is for fun purpose or whether it is out of ignorance, it is crucial to avoid controversial costumes. Here, let us get into the details about some costumes to avoid this Halloween.
Recommended Read: Best Halloween Costumes Deals 2016
Cultural and racial related costumes
Without any doubt, it is important that you should avoid any costume that showcases a cultural or racial stereotype and this rule is applicable not only this year, it should be followed in any following years. Do not make Halloween religious is the formula behind. When you dress up for this day, you are showing up what means Halloween for you. Let your friends and family think that it is a day of some colorful costumes for you and not a day related to any cultural and religious thoughts to which you are attracted or attached.
When talking about racism, never include color faces like the yellow, brown, white or black face that can showcase some specific race. In other words, never choose a costume, wherein you will have to alter the natural color of your skin. For instance, costumes like Ninja, Gypsy, Mariachi and Geisha are all falling under racism and cultural aspects.
Now, let us get into the details about some characters that you should avoid dressing up like.
1. Israeli Soldier Costume
Recently, many organizations, inclusive of the American-Arab Anti-Discrimination Committee, informed retailers not to sell the Israeli Soldier Costume for children. The reason stated for the same is that the Israeli Forces are just violence symbols and so the costume should never be used for entertainment purpose. Even though, some retailers have stopped selling this costume, some are continuing and so you should remember that you should not give this costume as answer, when you are asked 'what Halloween costume are you planning to wear'? Today, Walmart also discontinued sale of Israel Halloween costume.
2. Caithlyn Jenner
You might be well-aware of the fact that Caithlyn Jenner is a television star and her costume was released under Vanity Fair Cover last August by a retail company. But, on this release, eruptions of voices were raised against this costume stating that it is an offense against transgender community.
When the costume became public, a petition was raised against the manufacturer asking to stop the production and selling the costume and nearly 20,000 people raised their voices in this regard. So, do not get into controversies by investing on this costume this Halloween.
3. Cecil The Lion
An American Dentist called Dr. Walter Palmer received a lot of criticisms when he killed a lion called Cecil. Dr. Palmer admitted his mistake and this led to many revelations of unregulated South African Captive lion hunting. Now, the costume of this lion killer with bloody white dentist costume with the head of a lion, on one hand, is gaining popularity. This led actress Ashley Benson to dress like Cecil the lion recently for which she received a lot of backlashes.
However, the backlash that she received was lesser as compared what you will get when you dress up like the lion killer himself. So, for this Halloween remember not to dress either as the Cecil the lion or as the Dentist, the lion killer. The reason is that you are sure to receive a lot of criticisms when you do this. Never show that you love blood and animal killing when you are asked what means Halloween for you?
4. Winnie Harlow
You might not have heard the name Chantelle Brown-Young, but you might be well-aware of this super model's other name called Winnie Harlow. In the year 2014, she raised up on the scene as America's Next Top Model. The special thing about her is that she is the first person to get to this position with Vitiligo, which is a skin condition, wherein the skin pigment is affected, thereby creating white patches all over the body and face.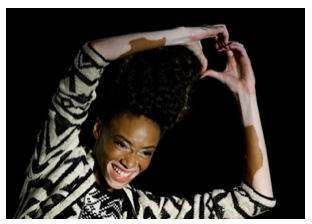 Being a woman with this condition and having reached such a position, she is also a role model for others with this skin condition. But, when you decide to take up her role to find answer to the question, 'what to be for Halloween this year?' you will be hurting both people with black skin and those with vitiligo. So, remember not to dress up like Winnie Harlow.
Bill Cosby
You might have heard about this sex offender. Never decide your Halloween costume as this individual as you are sure to face many negative comments and even you can get a name as an offender from your friends.
Now, you might have somewhat decided what Halloween costume are you not going to wear. Besides these costumes, remember not to dress up as a zombie version of your favorite deceased celebrity, sexiest versions of career women like a nurse, police officer and a member of armed forces.
Let this Halloween bring you all enjoyment and happiness to cherish the moments until the next Halloween. Do not get into any offensive costumes.
Looking for Cheap Halloween Costumes Ideas and Deals?
Amazon is running some great offers on Halloween Costumes, accessories, candy and more,  you can check all the available deals and discounts on this page.
Here are top best trending Halloween Costumes: