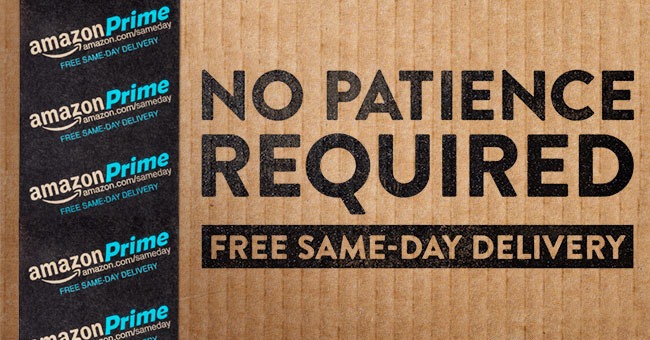 Black Friday and Cyber Monday is over and hope you all have purchased your favorite products and saved well. Now, it's the turn of Christmas 2017 and here last year-end chance to grab the great deals on gifts, electronics, smartphones, TVs and more. Though there won't be the deals like Black Friday and Cyber Monday still you'll be able to see some good bargains if you hunt well. And when it comes to hunting the best deals on any day and you know we're the best.
Today, we'll be talking about recently announced Amazon 12 Days of Deals, their themes, schedule and the sneak peek of Amazon's 12 days of Christmas Deals.
Amazon Christmas Sale 2017
Amazon has announced they'll be running great deals on this Christmas for 12 days starting right from 4th of December (Monday) 2017 to December 13.
Here are the Amazon 12 days of deals schedule:
Monday, December 4 – DIY
Save up to 35% on Startastic holiday laser lights
Save $150 on the Nebia shower system (that was a smash hit on Kickstarter!)
Tuesday, December 5 – Stylist
Save on festive holiday sweaters
Save on best-selling jewelry
Wednesday, December 6 – Kids
Save up to 50% on select outdoor sports and games
Save on best-selling toys from PJ Masks, Disney, Transformers and more
Save 30% or more on select toys by ECR4Kids
Friday, December 8 – Outdoor
Save 40% on select Ray-Ban sunglasses
Save 20% on select Yakima bike and ski racks
Save 25% on family camping favorites from Coleman
Save 30% on Pelican Elite Coolers
Saturday, December 9 – Chef
Save up to 30% on select holiday kitchen essentials
Sunday, December 10 – Media
Save on best-selling toys from Star Wars
Tuesday, December 12 – Homebody
Save $30 on August Lock Pro + Connect hub bundle
Save 30% on all Philips Hue Starter Kits
Save 20% on select framed artwork and wood murals by Rivet
Save 20% on select framed artwork and wood murals by Stone & Beam
Save more than 20% on TP-Link HS105 smart plug
Save up to 35% on Costa Farms holiday plant
Wednesday, December 13 – Pets
$50 off Petcube Bites HD Pet Camera
Save up to 25% on select dog treats and pet toys including:

Zuke's Z-Filets dog treats
PetSafe Automatic Ball Launcher, tennis ball throwing machine for dogs
Honest Kitchen Pecks Natural Hand-Baked Grain-Free Beef and Blueberry dog treat cookies
SmartyKat Hot Pursuit concealed motion cat toy
Every day of the 12 Days of Deals will feature a new theme, where you will find great savings on toys, anime gifts, fire HD kids edition and more. Each day will feature limited-time sales and specials from across Amazon.
We'll keep updating the best deals and sales from Amazon's Christmas 12 days of deals right here on this page. Stay tuned.
~
Brian and Team.