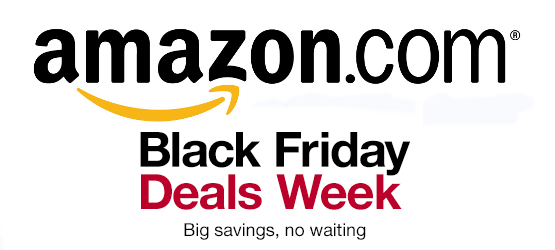 E-commerce giant Amazon has already announced on Thursday, it would begin its holiday shopping deals nearly a full week earlier before the big BLACK FRIDAY, starting from November 21.
According to a statement from Steve Shure, Amazon's Vice President of Worldwide Marketing, "Our customers are redefining Black Friday shopping. They want to stay home with family, enjoy some turkey and football and shop the hottest deals from their phone, tablet or PC. Starting November 21, we will add new deals as often as every 10 minutes, for eight days, including tech, toys, tools and more."it will add new shopping deals every ten minutes on their portal for the next eight days till Black Friday 2014".
Amazon Inc. will also have six special "Deal Of the Day", three on thankgiving day and three on Black Friday. The company is one of the first stores to start its early Black Friday Deals.
Amazon has already started their Black Friday deals beginning with discounted Samsung TV sets and $115+ worth top paid Android apps free for android devices.
Do bookmark Amazon Black Friday Deals on your browser to easy access the Amazon Black Friday Deals.
And here some current Amazon Black Friday deals available between November 21 and Black Friday. You can also check them out at amazon.com/blackfriday.
Amazon Black Friday Deals Available
Up to 45 percent off select Samsung TVs including: Samsung 40-inch Smart 1080p LED TV for $328; Samsung 55-inch Curved Smart 4K Ultra HD LED TV for $1,298

32-inch LED TV, $79

LG G3 and HTC One M8 smartphones for $0.01 with a new 2-year contract

Top selling DSLR with two-lenses for under $500

Select Beats Studio Over-Ear Headphones, $199.99

Xbox One console at the lowest price ever from Amazon, plus over $150 value in digital content

Roku LT Streaming Media Player, $28

Panasonic Smart 3D Blu-Ray Player, $35

Plantronics Bluetooth Headset, $19.99

40-inch 1080p LED TV, $119

Toshiba 50-inch LED TV, $199

VIZIO 55-inch Smart LED TV, $478

LG 65-inch 120 Hz LED TV, $648

Samsung 55-inch Smart LED 4K Ultra HD TV, $899

Save up to 20% on Intel-powered laptops and 2-in-1s

Xbox One console at the lowest price ever from Amazon, plus over $150 value in digital content

Buy one, get one free – Fisher-Price Laugh & Learn Toys
Amazon have something more on the starting of thankgiving, over 50 ebooks will be on sale at $1.99 each and in addition to that, Amazon AppStore is offering  SpinArt for free. The company will be offering a "Free App of the Day," which the company says includes over $115 in top paid Android apps and games for free. Stay subscribed to us for more latest Black Friday deals and sales updates.