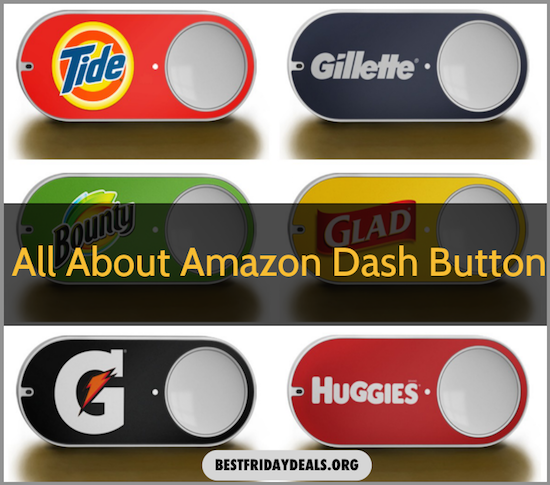 Amazon has introduced a new service/Device through which one can order and get popular household  products instantly without thinking about them and without shopping around. This amazing and easy to order option is named as "Dash Button".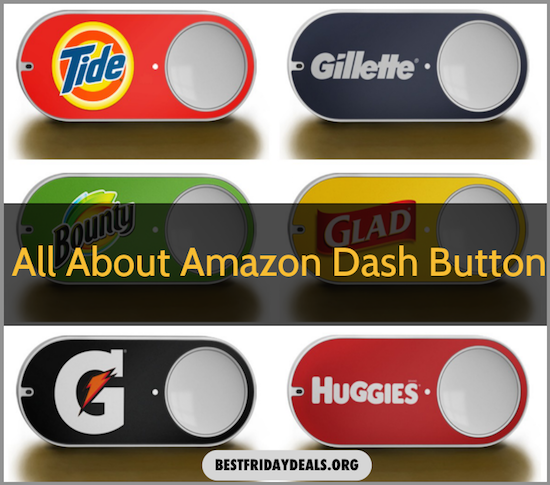 Dash Button is a small and handy device like thing, which delivers household products instantly. You just need to fix it at a place – like kitchen, bathroom or any other. One need not worry about the space required in their place to accommodate it. As the size of this device is as small as a mini MP3 player. Just fix it at a place where you can identify easily and start enjoying the instant household service provided by Amazon.
How Amazon Dash Button Works?
To enjoy this instant household service provided by Amazon, you need to connect the Dash Button to your Smartphone or home WiFi. Now, the household products will get delivered instantly after you press this Dash Button.
Setting up this device is simple, and to order any product you can use the Amazon app. Once you press the button, it will ask you to order any household item from the list (for now) offered by Amazon. After selecting the desired product, you will be asked for its conformation.
This conformation is nothing but an order alert, in case you change our decision to buy the selected product. If you want to change the ordered product then, just select the 'otherwise' option provided. If not, the Dash Button will consider and carry on with the previous made order only.
Related : Best Deals Of the Day
Who can get Dash Button?
Dash Button is made available only for the prime customers of Amazon, based in the United States. To get this Button, the customers need to request for an invitation by Amazon, as this service is an invitation based one atleast as of now. You can request your invite for Amazon Dash button by going to this page.
Amazon has partnered with a range of brands including razor firm Gillette, moisturiser Olay, coffee system Tassimo and kitchen towel maker Bounty & many other to brand the buttons.
The company has not yet revealed the Terms, but has mentioned that the ordered product will be delivered to the prime customers within an hour.
Recommended Read: 21 Secret Amazon Tips Every Shopper Should Know
The products made available to the customers ordering through Dash Button are the general household products like – toilet papers, eatables, razors, and many more.
Another interesting thing to note is that, the prices at which these household products are made available is almost similar to that of the price mentioned in the Amazon.com website.
Also Check out: Easter Day 2015 Deals, Offers & Promotion
Now, order any household product on a single press through Amazon, using Dash Button. This instant household delivery service from Amazon includes other areas of businesses like – yoga instruction, computer repair, gardening and many more.