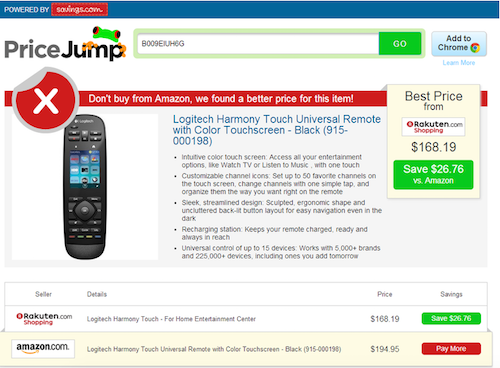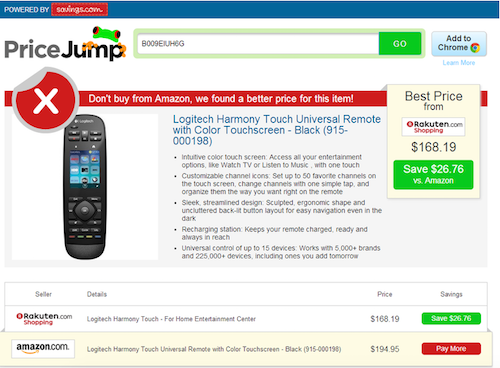 Black Friday is 3 days ahead and the shopping giants like Amazon, Walmart, Best Buy, Target and more have already started their Pre-Black Friday deals that will last to Black Friday. Amazon is coming up with the new killer deals every 10 minutes of time. Check out amazon.com/blackfriday page for all available Amazon deals. But how, don't forget to check our ultimate list of Best Black Friday deals categorized with Stores and brands.
We all wants to grab the best deal in holidays shopping from products to TV and household items. Now, it's impossible to check out all the  black Friday stores to get the best deal and what if, there is any better deal than this at another store? Yes, you'll miss it. But savings.com guys came up a iOS app that can sort out your this issue and you can shop like a pro with maximum savings. You should also stay updated with us to get the Latest Black Friday deals in your inbox.
PriceJump, an app from savings.com that scans your all nearby black Friday stores plus 5000 online stores including e-commerce giant Amazon in real time to give you best available deal. PriceJump is available on Iphone as of now, after downloading the app, you just have to scan a bar code of the product and it will show you the best available deal on that product in your nearby stores and the e-retailers like Amazon. They also have a Chrome extension that automatically compare the price of the product you shopping online and alert you, if it finds a better price.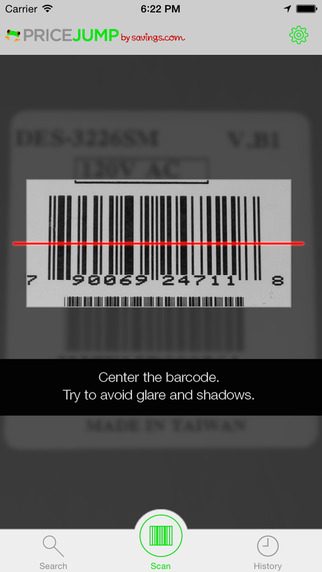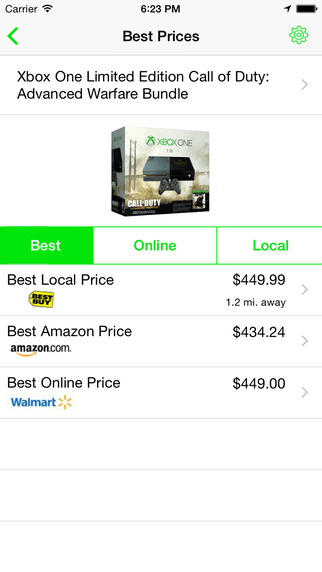 Image Credit : Itunes
Top Image Credit : Cnet
Recommended Read :
1: Best Black Friday TV Deals 2014
2: Best Black Friday Deals Till Today In All Categories
You can easily save hundred of dollars using PriceJump while shopping as according to savings.com, '"many popular holiday gifts wildly fluctuate in price during the last three months of the year". But Buyer you should be aware, just because PriceJump find a better for a particular product that doesn't mean it's worth buying all the time, use your brain while shopping on Black Friday.
Get PriceJump for your Iphone here.
Bonus Deal from BestFridaydeal.org : Get 25$ Fiveer Credit in just $5. Stay subscribed to us to get similar deal and updates. Happy shopping 🙄