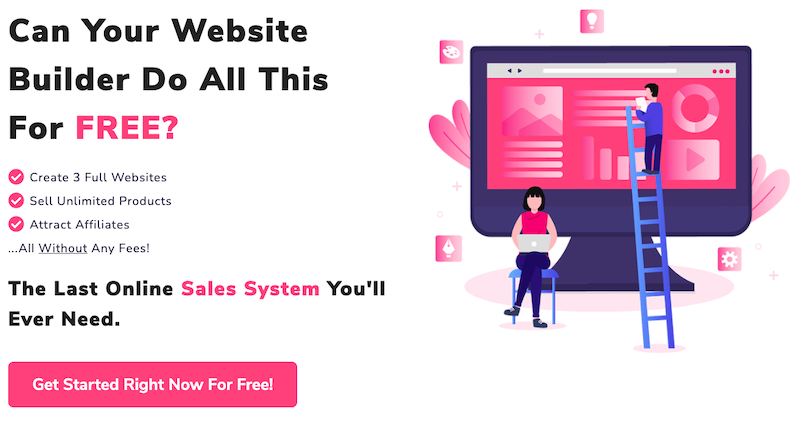 If you own a business, scaling it to the next level might be a little challenging in the digital world. Introducing to you, Groovefunnels – a suite of digital marketing tools designed to help you run and scale an online business. If you're an Internet Marketer or Entrepreneur you must have heard about ClickFunnels. Groove Funnels is another improved and powerful tool in the category.
Today we would dive into Groovefunnels; would check its features, price, pros, cons, alternatives, and most important can it replace ClickFunnels? Is it worth the hype? Is it a value-for-money funnel builder tool? Should you buy the Groovefunnels ongoing Lifetime Deal?
Before we get straight to the point about Groovefunnels features, first what is Groovefunnels?
What is Groovefunnels?
This is an all-in-one solution to your online business needs. Groovefunnels is the best funnel builder that will help you in creating the perfect business strategy to bring in more sales and conversions.
The platform provides all the online marketing-related tools you need to ace those marketing strategies and get in the game. 
Why do you need this? First of all, basic marketing strategies can cost you a lot while creating lead-generating funnels but Groovefunnels does all the heavy lifting for you. 
Basically, this platform manages everything for you. You can create landing pages, lead funnels, stores, or affiliate programs. As said, this is an all-in solution to your business needs if you want to increase your brand value and conversions.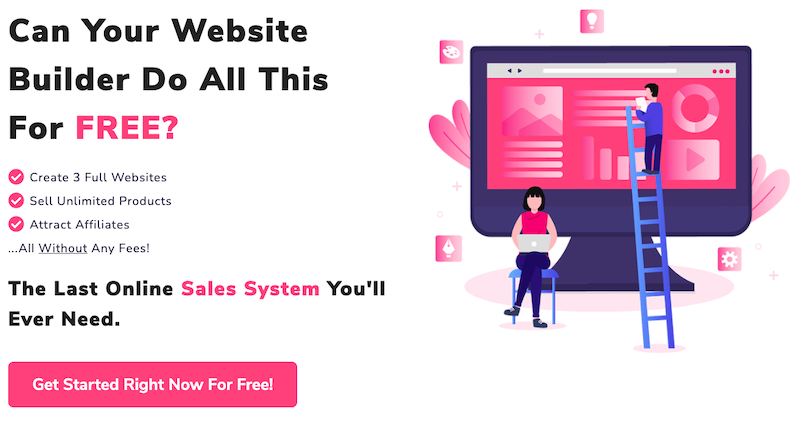 Now, there are many aspects of Groovefunnels or you can say multiple services the platform provides for business owners. 
Features of Groovefunnels
Groovefunnels has one of the systems among the competitors in the market. Their marketing and sales funnels are top-notch. Some of the services the platform provides are:
GrooveSell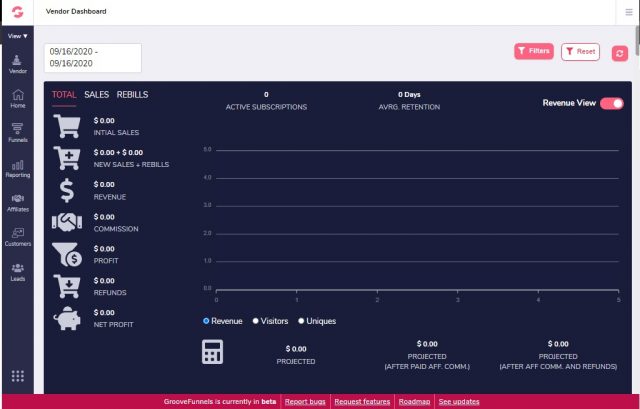 This is one of the most important services you should consider if you want to sell your product on the market. GrooveSell provides you with an online store that can give you payment integrations along with all the statistics and reports of your website.
GroovePages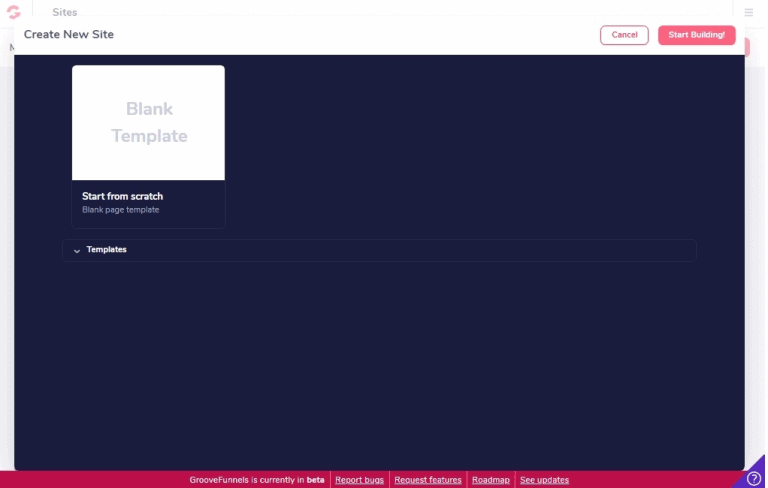 The only custom builder tool you'll ever need to build those converting landing pages. The builder is easy to use with drag-and-drop features. There are small bugs on the builder which can be irritating sometimes. But since those landing pages cost a hefty amount which considering GroovePages is less, you can surely consider it. 
The UI and design features that Groove provides is quite simple. You don't need prior experience with the other building platforms to build something unique in Groove.
GrooveAffiliate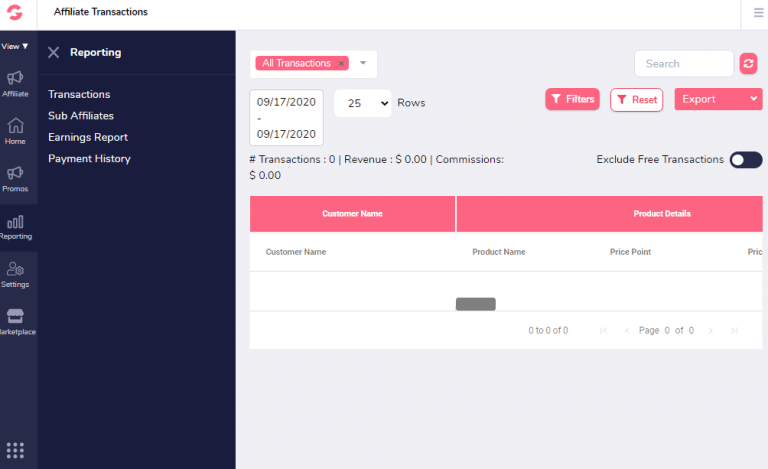 If you have your own products that require affiliate sales, this might be the management tool you're looking for. By tracking affiliate accounts and users, the platform can also detect the sales and conversions your partners are bringing you.
Along with this, there are incentive options that you can give to your selected affiliate and compensate them if they're bringing you good sales regularly.
GrooveMail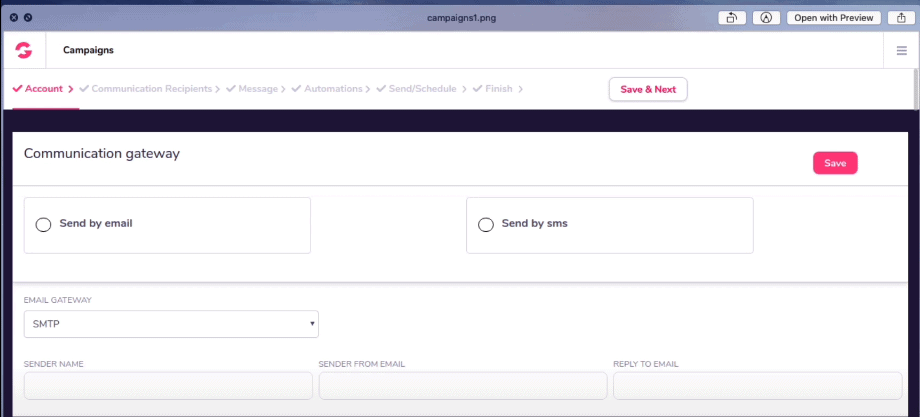 Business requires everything including some good email marketing campaigns. GrooveMail is the ideal tool you should be looking for while designing the best Email marketing campaign and generating some leads. The current market holders have some great options when it comes to automation but lacks a lot of other email marketing aspects. 
The management system of GrooveMail has many tools itself including the management for other mail services currently in progress like MailChimp.
GrooveMember
If you're planning to launch your own membership, this is the best tool you're looking for. Just like other certification platforms, you can also launch your own certification that will be given to students. GrooveFunnels give you all the required tools in a single place including the email marketing solutions for your course.
GrooveVideo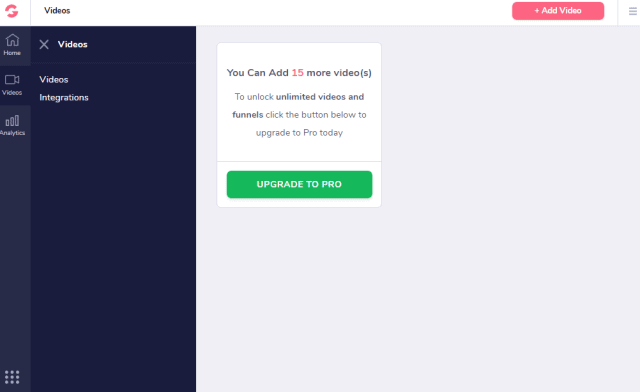 This is the best platform you need to promote your product or services through videos. You can place the required CTA between the videos or at any point in the videos. Do remember that this platform is not intended to create videos. This is focused on hosting and promoting videos for lead generation or product promotions.
The biggest advantage of GrooveVideo is that among the competitors, it can support videos up to 100GB for 15 videos. Compared with other services in the market, this is a pretty good deal. 
The main question here is, does GrooveFunnels live up to the hype in the market?
Groovefunnels is best for?
Agencies
Course Creators
E-commerce sellers
Funnel Builders
Bloggers
Affiliate Marketers
Well, looking at the prices of the competitors, Groove is a steal deal. Let's compare the prices and features with the competitors in the market.
Pricing
First and foremost, check out this video by the Groovefunnels creator himself Mike Filsaime.
Now, here's the link to get Groovefunnels for free.
The best thing about this Groovefunnels free version is you don't need even a credit card to get access.
Now, let's talk about all the Groovefunnels plans and their pricing.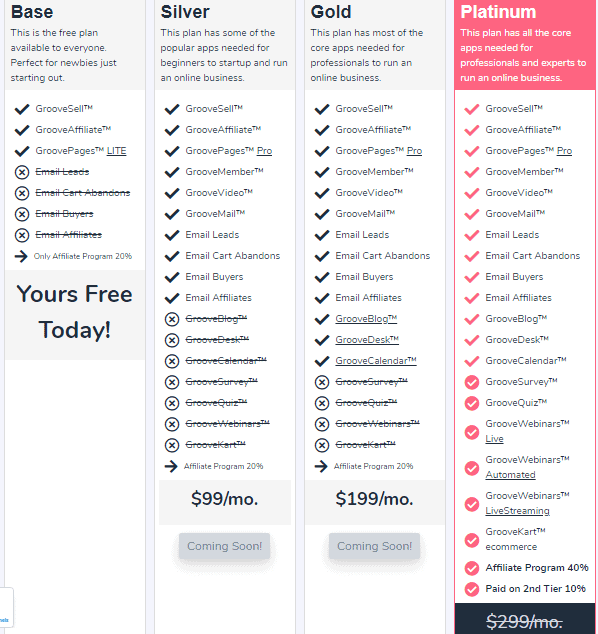 So, basically, as you can see in the above screenshot, Groovefunnels has three 4 plans.
GrooveFunnels Base plan is free (for a limited time)
GrooveFunnels Silver plan will cost $99/month.
GrooveFunnels Gold plan will cost $199/month.
GrooveFunnels Platinum lifetime: ~$1,397 (depending on how you pay).
GrooveFunnels Base Plan
The GrooveFunnels Base plan is 100% free (no price).
This is the free plan Groovefunnels offers for everyone to use.
Here are all the tools that come up with Base Plan for free:
GrooveSell.
GrooveAffiliate.
GroovePages (lite version).
You get 20% commissions with the affiliate program.
You can also create one or two websites on this Groovefunnel free plan, thanks to free Groovefunnels hosting.
There are some restrictions on GrooveFunnels Base Plan:
You can't email leads, buyers, or affiliates.
You also can't email those who abandoned your shopping cart.
Do you know you can also make some quick bucks promoting Groovefunnels? To do this, you need to join Groovefunnels affiliate program. In this base plan, you get 20% commissions when promoting GrooveFunnels as an affiliate.
So, that's the basic package that actually gives you an idea about the builder and its features.
I'd highly recommend that you at least try their free account:
Now, let's move to another Groovefunnels plan and check its pricing and features.
GrooveFunnels Silver Plan
The GrooveFunnels Silver plan is $99 / month.
The GrooveFunnels Silver plan has the core apps needed to run a startup's online business.
Here are the tools that will come along with the Silver plan:
GrooveSell.
GrooveVideo.
GrooveMember.
GrooveMail.

GrooveAffiliate.

GroovePages Pro.

You also get 20% commissions with the affiliate program.
In Groovefunnels Silver plan you can:
You can now email leads, buyers, or affiliates.
You also can now email those who abandoned your shopping cart.
Do check your requirement once and grab the Silver plan if it suits your needs otherwise don't worry they've also got the other plan that have more tools and features.
Let's proceed to the next Groovefunnel Plan.
GrooveFunnels Gold Plan
The GrooveFunnels Silver plan is $99 / month.
GrooveFunnels Gold plan is for Professionals which has the core apps needed to run an online business; right from Blog to Support Desk and more.
In this plan, you get all of the previous features of the GrooveFunnels Silver plan (which were):
GrooveSell.
GrooveAffiliate.
GroovePages Pro.
GrooveMember.
GrooveMail.
GrooveVideo.

You also get 20% commissions with the affiliate program.
Now, You can also send emails to leads, buyers, affiliates, as well as cart abandonment visitors.
What is added in the Groovefunnels Gold Plan are the following that you didn't get with any of the previous plans:
GrooveBlog.
GrooveDesk.

GrooveSurvey.

GrooveQuiz.
GrooveCalendar.
All of these new features are pretty self-explanatory (except for maybe GrooveDesk).
GrooveDesk is a support desk for answering and helping your customers. Yes, like FreshDesk.
This is beneficial because you won't need to get a third-party helpdesk tool. That's the reason Groovefunnels is such a powerful tool.
Let's now move to the absolute best part of GrooveFunnels and what they have to offer.
The lifetime option (Best value for money plan).
GrooveFunnels Platinum Lifetime Option
The GrooveFunnels Plantinum Lifetime Option is $1397 (for lifetime access)
Now, this is what I recommend if you plan on using the Groovefunnels platform for a long-term duration. I know it's a lot of money but hey you can even pay in installments. Continue reading to know more about Payment Options and all the benefits of grabbing this Groovefunnels lifetime deal.
But, Let's first talk about all tools that come along with the Groovefunnels Platinum Lifetime upgrade.
You get ALL of the fantastic features that I talked about previously above (which include):
GrooveSell.
GrooveAffiliate.
GroovePages Pro.
GrooveMail.
GrooveVideo.
GrooveMember.
The lifetime option also comes along with the features from GrooveFunnels Gold as well:
GrooveBlog.
GrooveDesk.
GrooveQuiz.
GrooveSurvey.
GrooveCalendar.
Don't worry, there are more tools that come along with GrooveFunnels Platinum LTD too.
The lifetime deal also comes along with these new and premium features:
GrooveKart.
GrooveWebinars.
GroovePages for Shopify.
Yes, you will able to create both live and automated webinars with GrooveWebinars.
Another great benefit of upgrading to Platinum Plan is, getting upgraded huge affiliate commission.
You now get paid 40% commissions to promote GrooveFunnels.
You now also get paid a tier 2 commission of 10% when promoting GrooveFunnels.
Lastly, you get a non-promotional affiliate bonus (great for making more commissions).
Now, Why do I recommend grabbing Groovefunnels Lifetime Deal which is live for a limited time because:
Own it for life. No monthly subscription payments.
Never lose account access or your data.
Get all GrooveFunnels™ products for a lifetime.
Get all of FUTURE GrooveFunnels™ Products.
Get Lifetime VIP access GrooveKon™.
Affiliate Program 40% Commission.
And Yes, you get 30-DAY MONEY BACK GUARANTEE in case you're unsatisfied with the Groovefunnels.
Now, here is the installment information that I was talking about, in case you don't want to pay the complete payment at once.
One-time payment of $1397
4 Payments of $497/per month.
6 Payments of $388/per month.
12 Payments of $249/per month.
GrooveFunnels™ Platinum VS. Annual Subscription Costs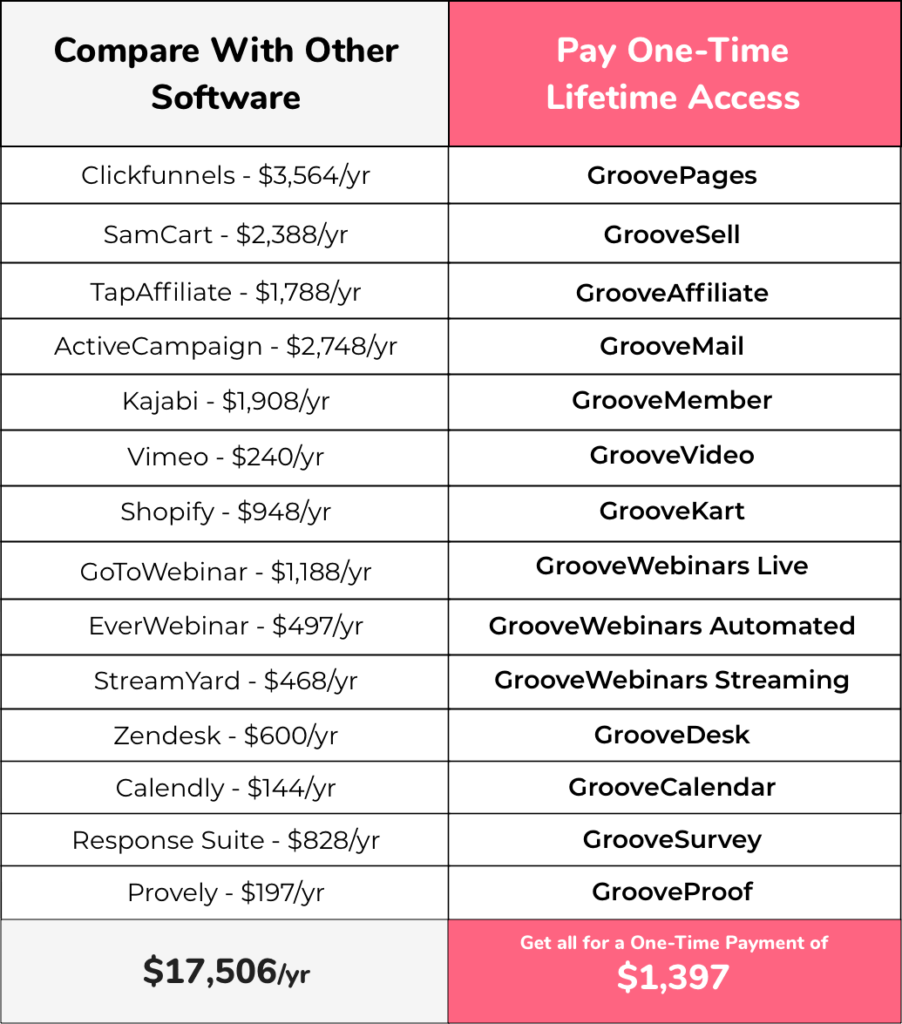 Each Year You Save Over $16,109!
Groovefunnels Vs ClickFunnels: Which is value for money?
Clickfunnels is currently one of the biggest funnel platforms that charge a big amount to build and create the best sale funnels online. Groovefunnels is the best alternative or even better than Clickfunnels considering the price point & features..
ClickFunnels is priced at $279/month for the platinum membership whereas GrooveFunnels platinum membership is priced at $1397 for the lifetime package.
The greatest part about GrooveFunnels is that it provides a lot more features in the free version when compared to ClickFunnels. But currently, if you're on a budget, Groove would be the ideal thing to go for. If you just require some essential marketing tools like landing pages, affiliates, and sell, Groove provides all this for free. 
Wrap Up
While there are many platforms available to build a perfect brand and generate leads, Groovefunnels seems to be the right option for aspiring Internet entrepreneurs and small businesses. The ongoing Lifetime deal just makes the tool more valuable as you're getting it for a lifetime for just a one-time payment.
👉 Is free hosting offered by GrooveFunnels?
👉 ClickFunnels Vs GrooveFunnels: Which is best?
Groovefunnels is the most value for money and offers more features than ClickFunnels. So, definitely, you should give it a try. It doesn't cost anything, simply create your free account today. (No Credit Card Needed)
👉 When is GrooveFunnels Lifetime deal expiring?
Very soon. It's not yet announced by the company but they're advertising it as a limited-time deal.