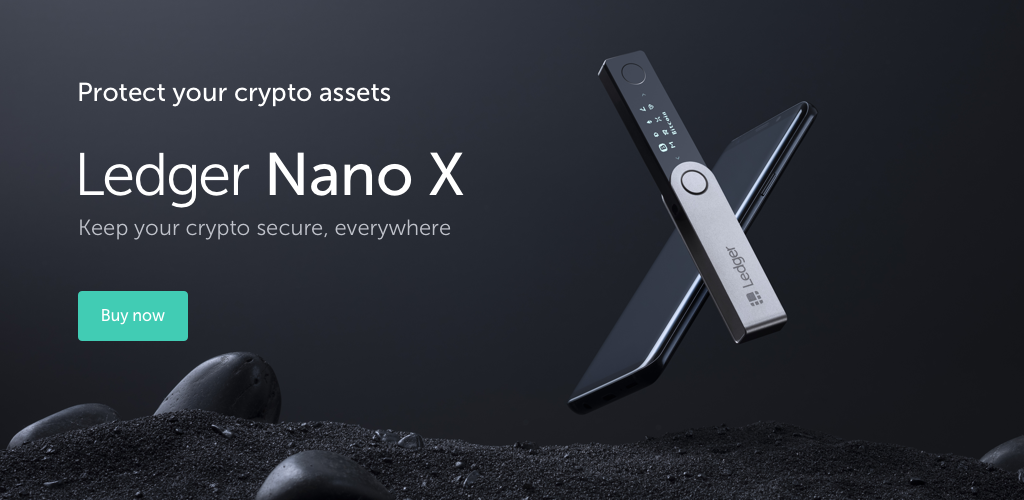 Ledger is a renowned and reputed company in the cryptocurrency-based market. In the past years, the company has already claimed authority in hardware wallet manufacturing with their product Ledger Nano S. Last year they came up with an advanced model of with the Ledger Nano X. It is almost over a year that Ledger Nano X is in the market, and now it is a tested and trusted hardware wallet. More than a million cryptocurrency owners have already bought it. Let us see what is special about this device.
The Box
Upon opening, you will find the following things:
Ledger Nano X
1 USB cable
Keychain for device
3 recovery sheets
Ledger stickers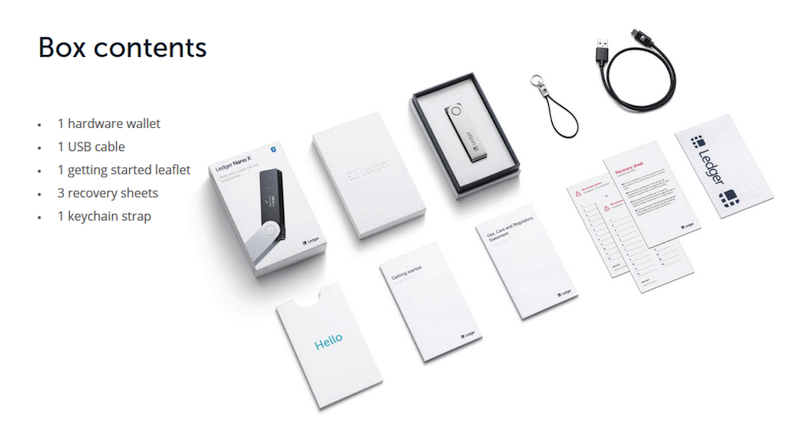 The Device
This is considerably a large device having a big button and a widescreen. Moreover, the device is quite strong and tough. These features make Ledger Nano X a handy and sturdy device.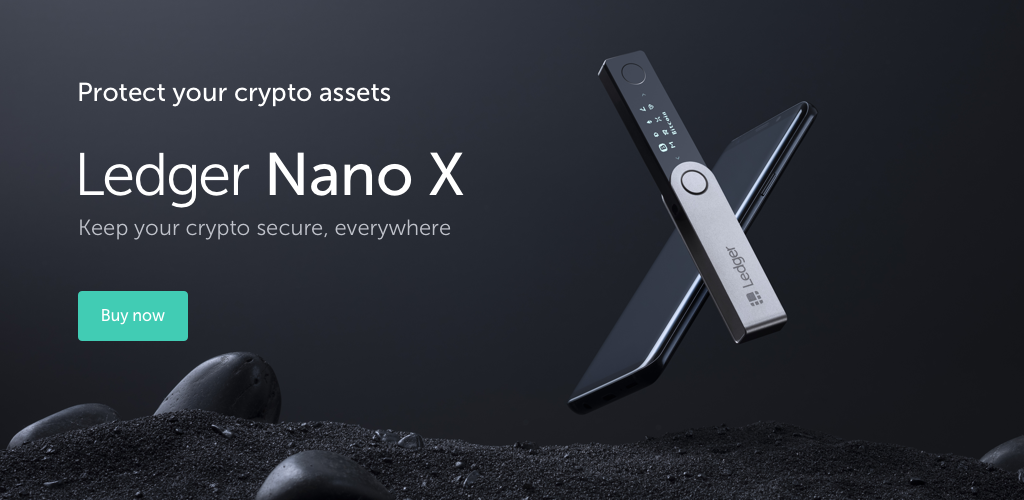 Utility
Nano X supports a wide variety of cryptocurrencies which consist of Bitcoins, Ethereum, Bitcoin Cash, Dash, Bitcoin Gold, Dogecoin, Litecoin, etc. As of writing this, Nano X supports more than 1250 cryptocurrencies.
Check all the supported coins by ledger's Nano X here.
Managing Device
One of the best features is its ease in managing. The buyer must perform a few steps to connect the device with his android or IOS. The person has to download Ledger Live a dedicated app for managing Ledger Hardware.
The best thing with this app is its security credentials. The app itself has to be unlocked with a different passcode. Then using Bluetooth, one connects to its hardware. From this everything can be controlled.
Security
In the crypto world, security is the most important thing. Ledger has given a good look on this for this product. It comes with a CC EAL5+ security. Along with that Ledger Nano X does not have anti-tampering seal technology. As it is possible to counterfeit the seal so, instead of it, they use Root to Trust a new-gen software technology.
Data storage and Recovery
The device is provided with recovery seeds which are a series of words. You will have to take account of this word manually and can be used whenever you need.
Grow your assets
Receive crypto rewards while holding your coins securely on your device using Ledger Live or an external wallet. Let your crypto do the work for you.
Price
This new generation Ledger's wallet cost $119 which is a bit expensive but it all worth considering the features and most importantly the security which this device offers. If you're on a budget, you can also check their older version Nano S.
For a limited time ledger is running a promo where you can save 20% Discount on Ledger's wallet. Click the button below to get the discount link.
Things to remember
One thing, I would like to clear here. If you're interested in buying this product only buy from the Official Website which is ledger.com/products/nano-x and the Ledger Live app should be downloaded from the link given in their site for security concerns. Never and ever buy from any online retailer like Amazon, any offline re-seller; doesn't matter if they're authorised. I've seen many cases of users complaining about infringement products.
Getting a hardware wallet like Ledger Nano X is one the best investment you make to securely store, control and manage your valuable crypto assets.