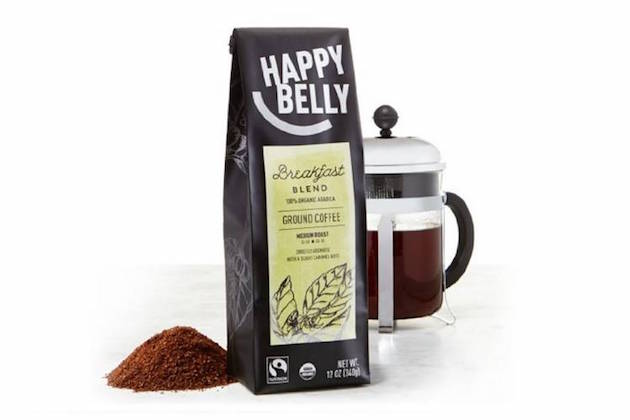 A few time back, Amazon had announced that they will start selling their own packaged food items to the customers and recently they have started selling their own coffee brand by the name of "Happy Belly". This coffee product line is only for the prime members of the amazon. If you're not a prime member, you can grab free one month Prime trial and then you can also participate in upcoming amazon biggest Prime Day 2016 sale.The name is quite interesting and has already been in the mind of many prime customers. Amazon has promised their customer about coffee, "Artisan, small batch roasted blends like those found at your favorite neighborhood coffee shop." Amazon is directly competing with the Starbucks and Peets, which are known to be the coffee giants in the whole world.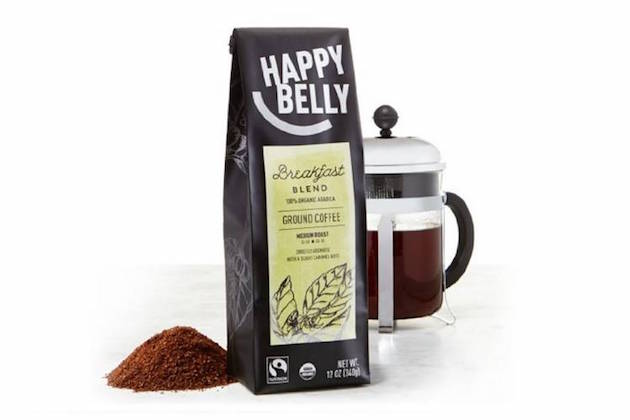 Initially, Amazon has come up with the few initial brands in the US of "Happy Belly" coffee line and these are as follows:
House blend
Breakfast Blend
Espresso Roast
French Roast
Italian Roast decaf
Amazon states that these all 100 percent Arabica blends are made of Fairtrade and organic certified coffee seeds. Although, the origin of these coffee seeds have not been disclosed but as stated these belongs to somewhere from Central and South America. All of these Happy belly coffee is being sold in a packing of 12-ounce bags in just $10. You can opt for either ground or whole bean form of these packing.Happy Belly coffee is now available for purchase on the website in nine varieties.
You will find a description on all of the Happy belly coffee packing which is quite similar to all of the coffee brand packing. These contain the country of origin i.e. Canada, the brewing guidelines, flavor notes, the roasted profile of the beans, some storage suggestions and other kinds of descriptions that will help the blenders to make a perfect coffee for themselves.
Last month Amazon stated their plans to sell many products like diapers, clothing, baby food and cleaning supplies under their own private label. But the coffee release just came simultaneously with the release of Mama Bear baby food line of Amazon.
Amazon has started with their own coffee brand to reduce the shipping costs and has a hand on the profit margins on everyday use items like coffee and baby foods. Whatsoever it is, we surely believe that Amazon will give a hard hit to its competitors in the near time.
Also Read >