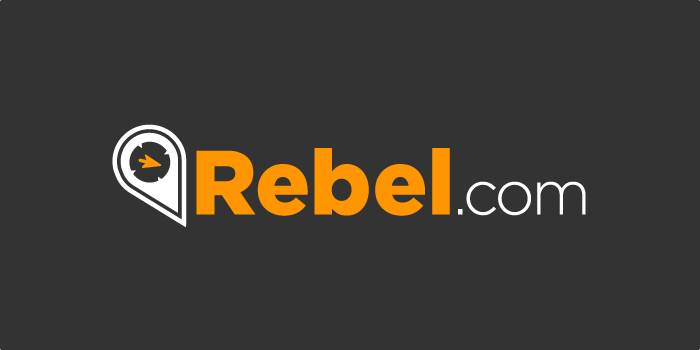 Recently one of my friend from Canada, told me about this new Domain Registrar and Web Hosting Company called Rebel.com and I thought to give it a try.
Now, there are many Companies comes and go in this particular Web Hosting and Domains Industry. Only a few survive which has great pricing, some USP, features and great customer support. You can take, namecheap.com for an example.
Okay, Let's talk about rebel.com now. 
Rebel.com is a Canadian Tech company which offers Domains, Web Hosting Solutions, Website Builders, Custom emails and mostly everything you need to take and grow your online presence. The company also offers discounts to charitable organizations and nonprofits. Rob Villeneuve is the CEO of Rebel who has more than 2 decades of experience in domains, software development & web solutions. In addition to serving customers in over 186 countries, Rebel emphasizes simplicity and has a community-building orientation.
Pricing
Domains
I didn't compare Rebel's pricing with some other major registrar but I've found their pricing decent. They'll also run domain name promo from time to time. For example, they're offering .co domain for just $3 (usually price is around $10). There are numerous domain extension which are on sale at Rebel but I don't know how long. Go check out their active deals and promos here.
Web Hosting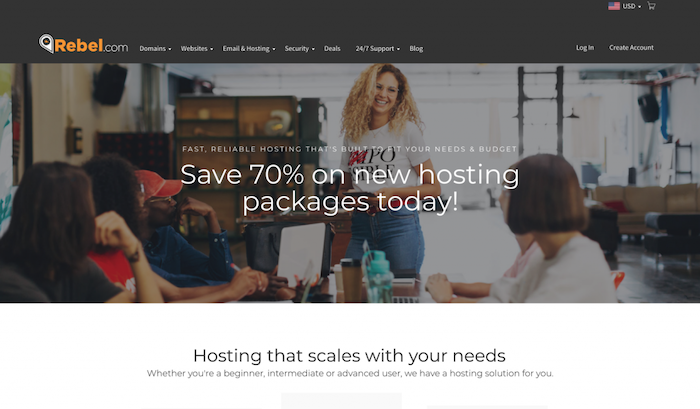 Rebel offers a lot of Web Hosting packages like Shared Hosting, WordPress Managed Hosting, Business Hosting and VPS Hosting as well. Here are their pricing:
Shared Hosting
$1.50/month which includes free domain name as well.
1 FREE domain!*
Flexible & scalable
Developer friendly
1-click WordPress installation
Free hosting migration
Managed WordPress Hosting – $3.30/month 
Free SSL certificate
Automatic updates
Automatic backups
Unlimited visitors
Free hosting migration
Business Hosting – $6.30/month
Powerful hosting to handle big traffic so you can focus on growth. Simple, seamless control powered by Plesk.
Unlimited websites
Unlimited databases
Unlimited email addresses
Multi website support
Free hosting migration
VPS Hosting – $8.10/mo
Powerful enterprise-level solutions for businesses on the grow. Built for speed, reliability and security.
Powerful servers
Choose your server location
1 dedicated IP
Free hosting migration
Full root access.
Website Builder – FREE
Professionally designed drag & drop templates – including e-commerce and social media integration.
Some of the best benefits of using Rebel Hosting:
1-on-1 Assisted Setup: You can request a call from the Rebel setup team so they can help you set up your new email account, use your site builder, or use your Rebel account (e.g. tasks like managing your domains, hosting, and emails).
Speedy 24/7 Customer Support: Rebel offers 24/7 customer service, so you can talk to someone at any time if you have questions, comments, or concerns. Moreover, the company promises a response within 2 minutes, which is not something we regularly see.
Free Site Migration: Rebel will help you move an existing website — and email — over to their servers free of charge. The company promises you virtually no interruption in service.
How to get the best deal at Rebel?
The price Rebel displays is valid during the initial promotional period only.
You can pay on a month-to-month basis, but if you pay up front for a year, you'll get a small discount. To save even more money, keep an eye out for hosting discounts — we've seen Rebel offer as much as 70% off your first purchase.
At the end, I would like to say, you must try this new domain and web hosting company. It looks great to me. Also, Rebel offers a 30-day money back guarantee if you are unsatisfied with what you've purchased. I would research a bit more about their products and services and I'll update this article with my experience.